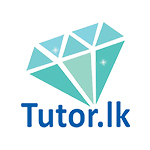 Tutor Educational Institute Pvt Ltd
No. 78/5 (1st Floor) , Ja-Ela Road Ekala.
Employer Description
Tutor Educational Institute (Pvt) Ltd was established to find Easy, Effective and Efficient answers to have global learning opportunities to our Sri Lankan students. Most of the professional tutors are only accessible to the students residing in western or central province of the country and the learning rights of the majority is deprived due to the lack of accessibility .
Our major focus is to arrange, the best professional tutors in our country at very nominal fee to entire student population in the country and help them to succeed in their respective exams and ultimately enhanced the knowledge of students.
Our scope is not limited to school children as it covers a vast area of subjects varying from Foreign Languages, Aviation, Law Entrance, Scholarship Exams, Accountancy Exam, Cookery, photography, and much more…
Those who subscribe to our classes do not have to worry about, weather conditions public transport delays or strikes, safety concern about traveling and moreover no more waking up at 4.00 a.m. just to waste 2 hours travelling to class by bus / train. You can now use such time effectively to do some productive studies. Above all we address the undue fear and concerns of parents of students safety, mainly associate with teenagers relating social issues.
Our TEI (Tutor Educational Institute) will eventually change the pattern of learning. Our lessons could be viewed many times so no need to rush taking notes but rather listen and understand the tutor. It is mobile accessible, which mean you get to watch our classes on the go as well. Furthermore, you do not have to restrict or cut short of social events due to missing classes . We will provide MCQ at regular intervals to create a continuous interaction between students and teacher.
It is truly an Easy, Effective, Efficient way to learn any subject ,with complete attention of the tutor .